The purpose of all the material is educational and aims to promote the practice of jazz improvisation with the accordion and create a repertoire both personal practicing and teachers' lessons.
The melodies of the songs (themes) are very well known (Autumn Leaves, All of Me, All the things You Are, .....) and are available for free for everyone.
Variations and improvisations, playalongs and video playalongs are available only for subscribers.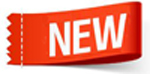 It's possible to adapt and/or transport the arrangements in other keys or to play with other instruments (Clarinet, Tenor Sax, Alto, ....) by editing the available Musescore 3.0 file.
Last songs:
Transcriptions by Gus Viseur, Tony Murena, Jo Privat, Sivuca, Art van Damme, Marcel Loeffler, Vincent Peirani are also available.