English | Français | Italiano | Español
---
The Christmas Song
Compuesta por Mel Tormé y Robert Wells y originalmente subtitulada con Merry Christmas to You, The Christmas Song es una de las mas bonitas canciones de Navidad. Ha sido grabada por primera vez por Nat King Cole.
También disponible la Video Partitura (Video Playalong 1220x540px)



y el archivo Musescore 3.0 para editar y adaptar la tonalidad a los instrumentos transpositores (Clarinete, Saxo Tenor, Alto,...)
---

Podrás acceder a todo el material disponible inmediatamente (partituras, pistas de acompañamientos y video partituras).
---

Material Gratuito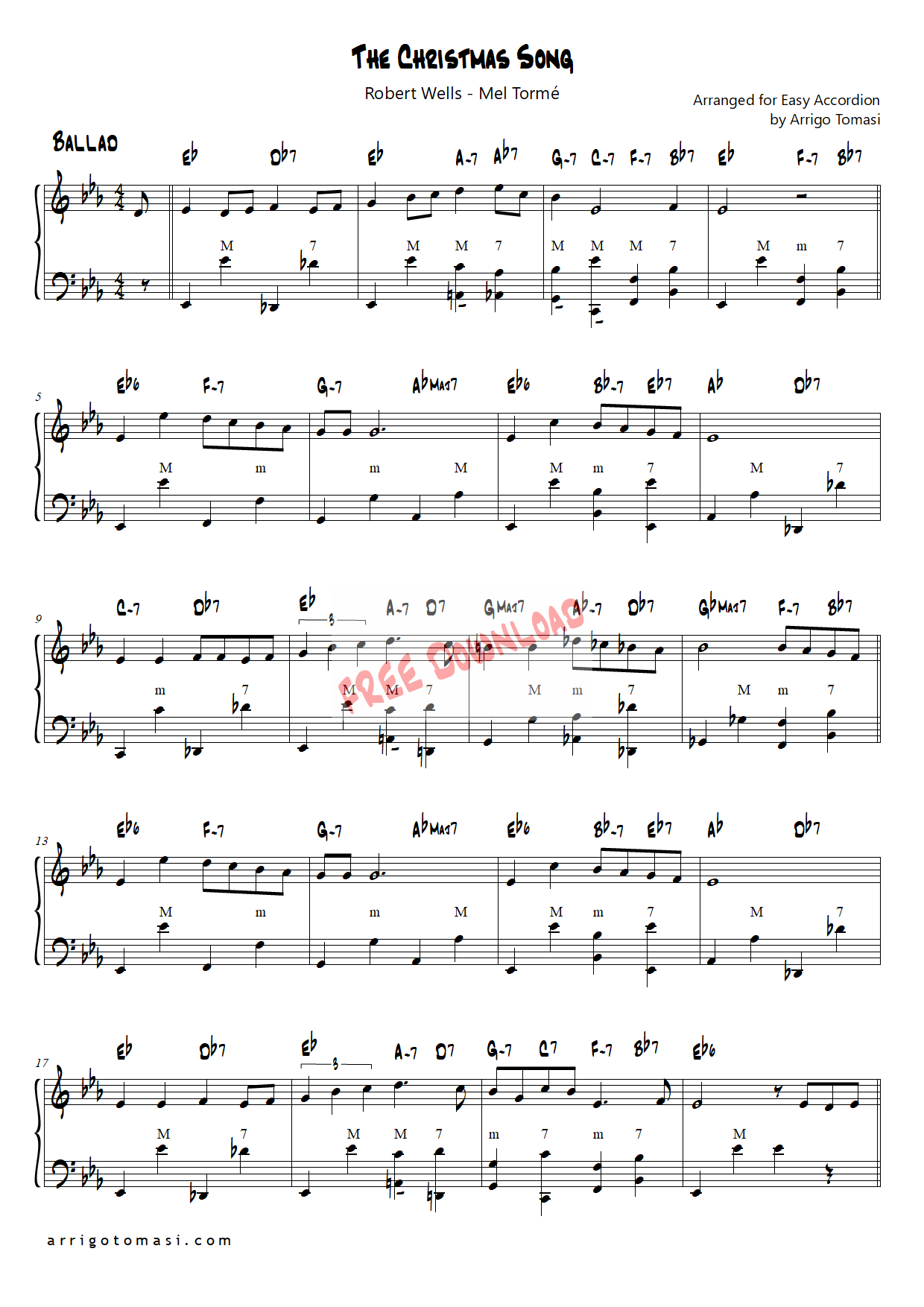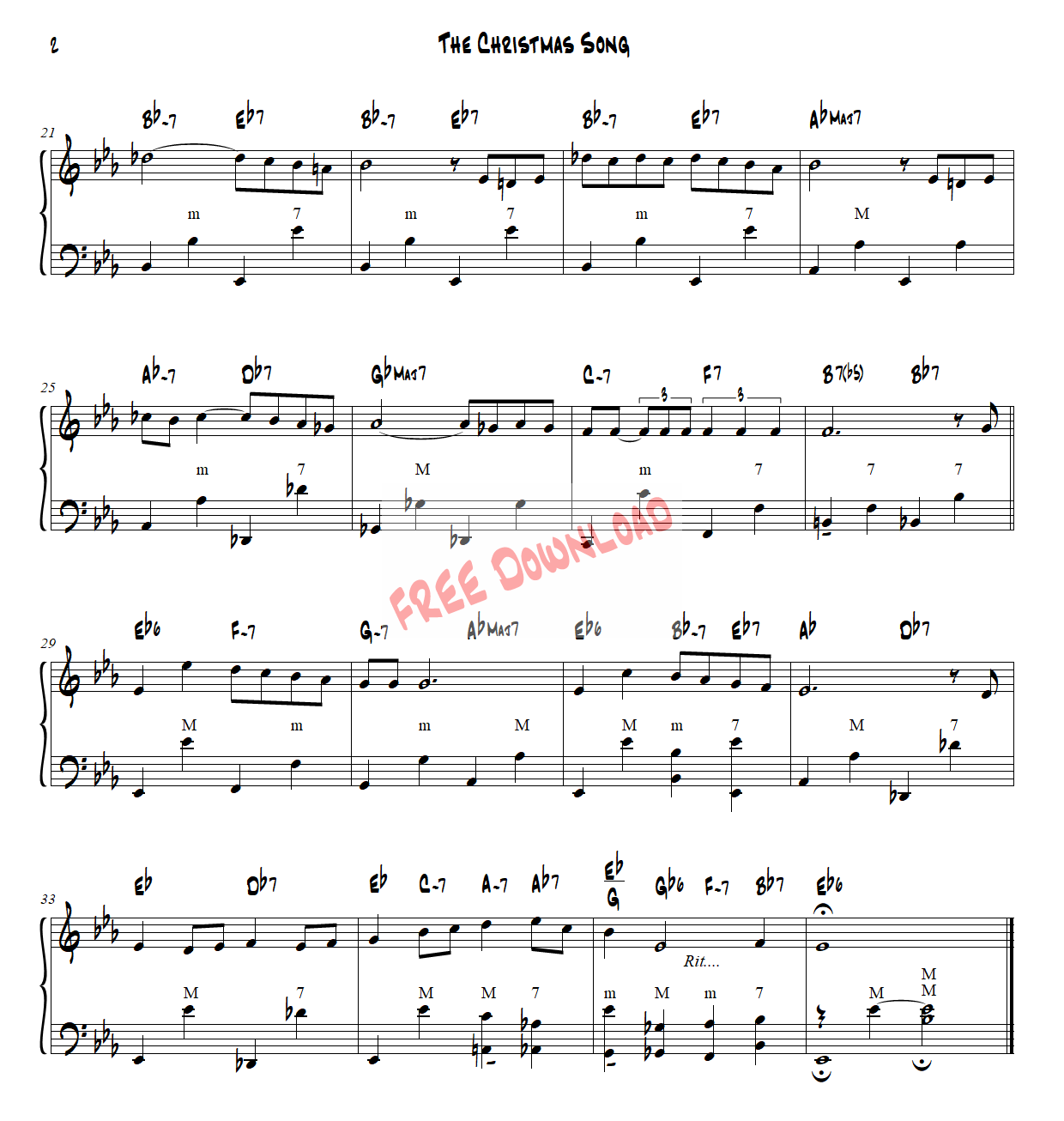 28 de Noviembre